Vip Private Tour "The seven Beaches"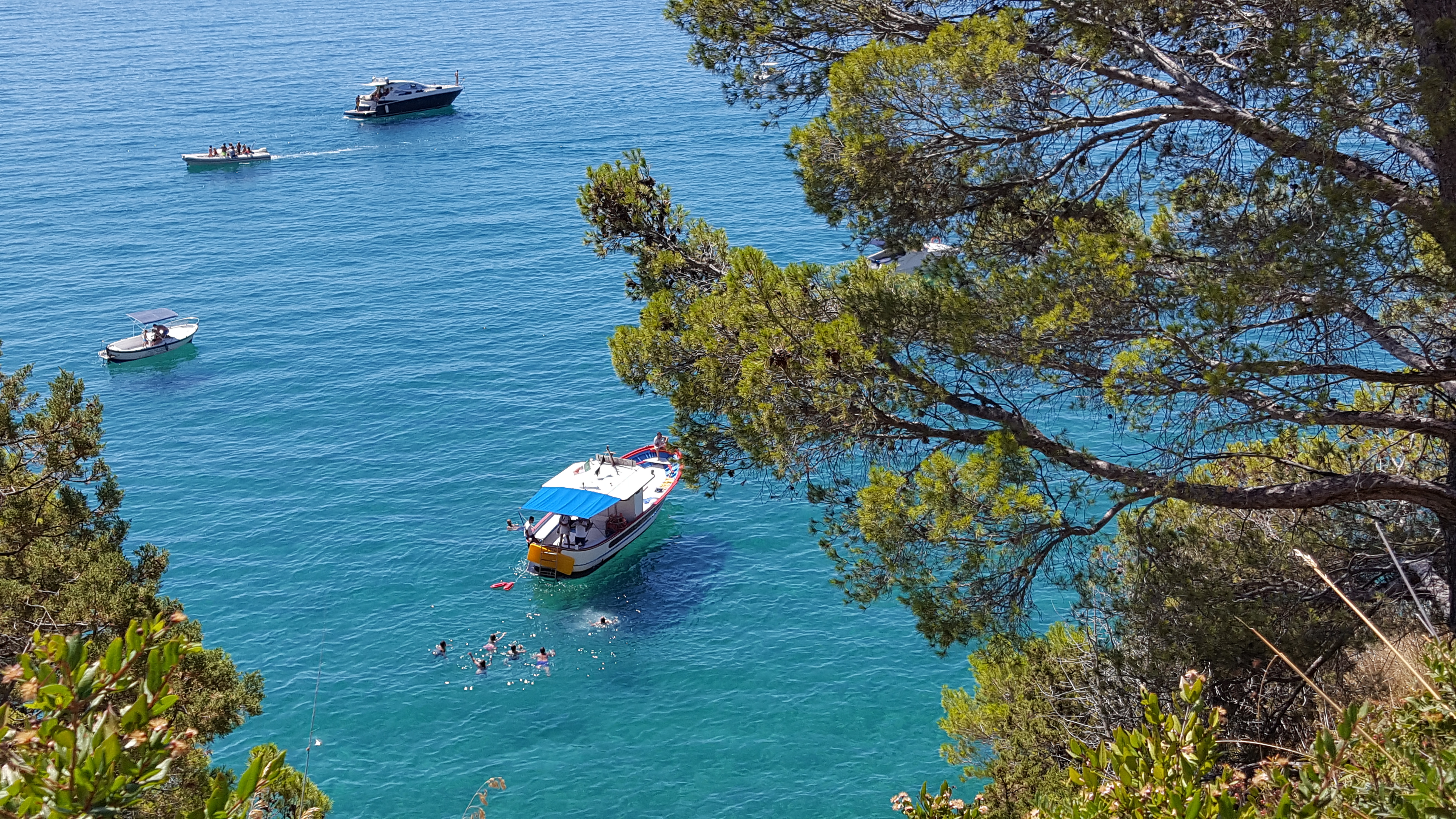 Person number: max 12
Hours: 9.30 on reservation (duration 6 hours)
Price: starting from € 750
Included in the price is an aperitif on board with wine / prosecco and pizza by the slice
* Inquire at the time of booking.
* Reservation required
* Activity subject to weather conditions
6-hour private tour with itinerary of your choice
Private tour for up to 12 people on our beautiful Gozzo Torrese with all its comforts for a whole day.
The route can be chosen within our maritime compartment of competence, and you will have Captain Paolo's advice on the most beautiful places to visit
An example of a typical tour:
Upon exiting the you can admire from the sea the Grotta di Tiberio with the remains of the Emperor's Villa, we will briefly tell you what it represented for the Roman Empire, and what it still represents for the inhabitants of the place today.
At the end of a navigation on the coast we will reach the Grotta Azzurra. The view of this pristine bay will leave you speechless .. It will be time to put on masks and fins and dive for the half hour swim stop. For the more daring it will be possible to swim to the cave that has stalagmites and an exceptional cliff to see. Bathing will be very refreshing and regenerating because spring water comes out directly from the cliff. You are not obliged to go into the water and you can also stay on board, however we advise against it;)
We will continue towards Gaeta until we reach the Montagna Spaccata, a magical place that attracts thousands of visitors every year. Trinità built in the 11th century, on a rock set between two cliffs about 80 meters high, which drop sheer to the sea between natural caves, including the imposing Grotta del Turco. After the Serapo beach, there is an islet, called the ship of Ulysses. We will continue to the Devil's Well, a cave at the top of which has a huge hole, where you can stop for a swim and 30 'snorkeling on the enchanting seabed of the Monte Orlando Marine Protected Area.
We will enter the gulf and it will be wonderful to see Gaeta from the sea ...
From the Gulf of Gaeta where it will be possible to admire the Temple of San Francesco, and in the return navigation we will continue towards the west to let you admire the beautiful Torre Truglia, symbol of Sperlonga, and the historic center behind it ... It will be the time to be able to shoot an unforgettable photo.