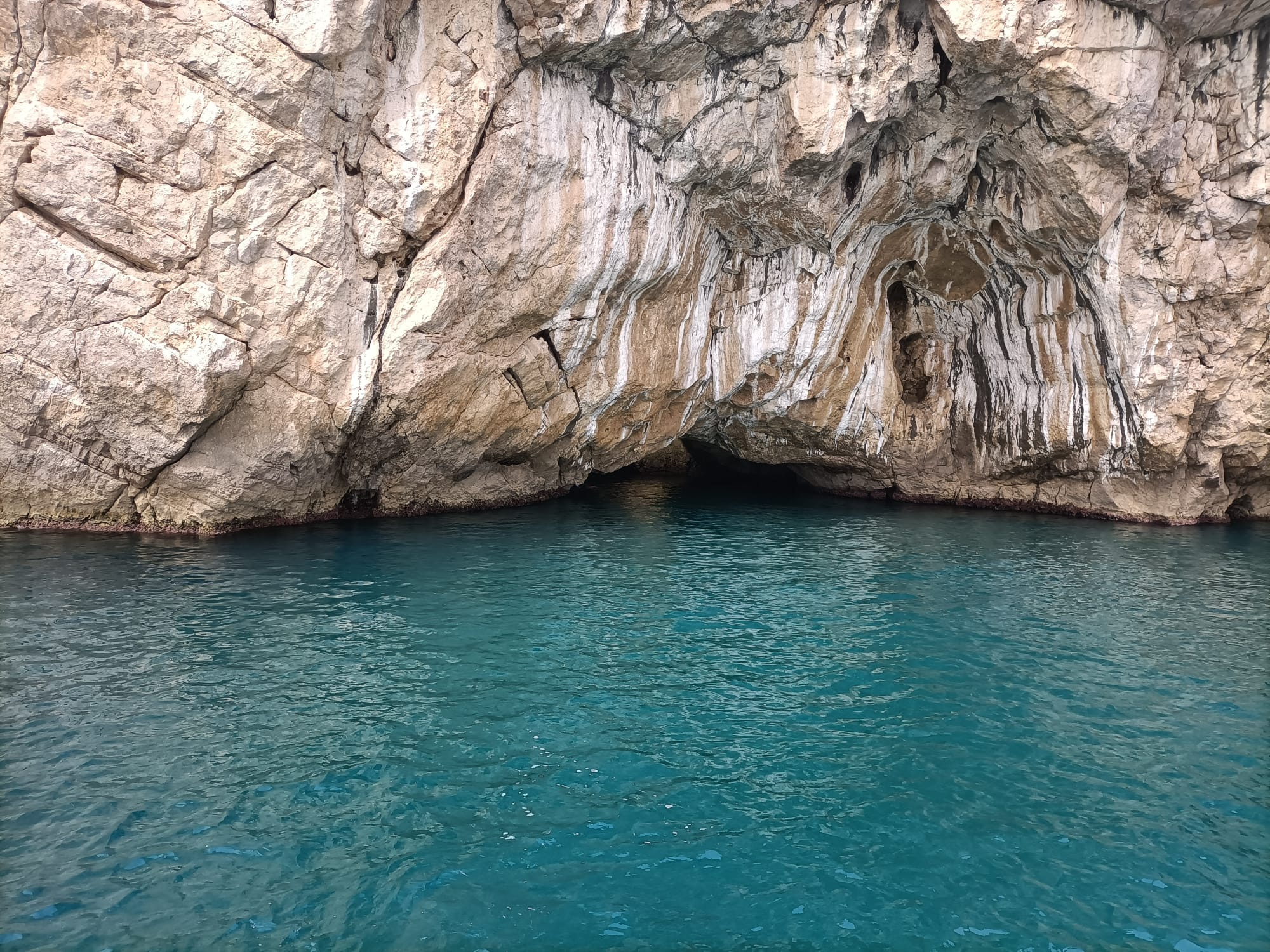 Person number: groups are formed based on membership
Hours: 9.00 on reservation (duration 2 hours)
Price: starting from € 30 per person (adults)
* Inquire at the time of booking.
* Reservation required
* Activity subject to weather conditions
Gaeta Tour Montagna Spaccata della durata di 2 ore
If you love the sea and its legends, this 2-hour boat tour to the Montagna Spaccata, the Nave di Serapo and the Pozzo del Diavolo along the coast of Gaeta is right up your alley.
On board our Torrese goiter, you will visit an enchanting coastal area shrouded in myth. For example, it is said that the Montagna Spaccata shattered into three large blocks of rock at the death of Jesus Christ. Equally evocative is the Pozzo del Diavolo, named after the collapse of the top of the cave that made it so mysterious.
The appointment is in Gaeta at 11:00. We will be welcomed by the captain and, once settled on board, the tour will begin which will take us, first of all, to admire the imposing and fascinating Aragonese Castle on a rocky outcrop.
Arrived at the extreme point of the promontory, we will find ourselves near the Montagna Spaccata where, between the walls of the fissure, stands the chapel of the Most Holy Crucifix.
Immediately after we will meet the Grotta del Turco, used as a stakeout by Saracen ships, the Nave di Serapo, a rocky outcrop in the shape of a vessel, and the Cala dei 40 remi reachable only by sea. Here we will stop for a swim break.
We will conclude our tour at the Pozzo del Diavolo, a suggestive cavity on the coast, before returning to the starting point.